The Gaming Industry has been one of the fastest-growing industries of our era: With over 3.1 billion gamers around the globe, it is not difficult to understand how crazy people are for gaming.

To witness: the best gaming performance, gamers tend to equip themselves with the best possible accessories out on the market to enhance their gaming adventures.

Talking about accessories, having the best gaming mouse is vital to any one part of the gaming world.
A gaming mouse that suits your requirements would be able to upscale your skills and would give you a leading edge over your rival gamers.

However, finding the right gaming mouse can prove to be a daunting task considering the astronomical number of manufacturers and models available, which might hamper your objective of having the best gaming mouse.

But don't worry, in this gaming mouse guide, we have summed up some of the best gaming mice for you to choose from according to your needs and requirements. So, let's just dive straight into the article.
What Makes a Mouse Good for Gaming?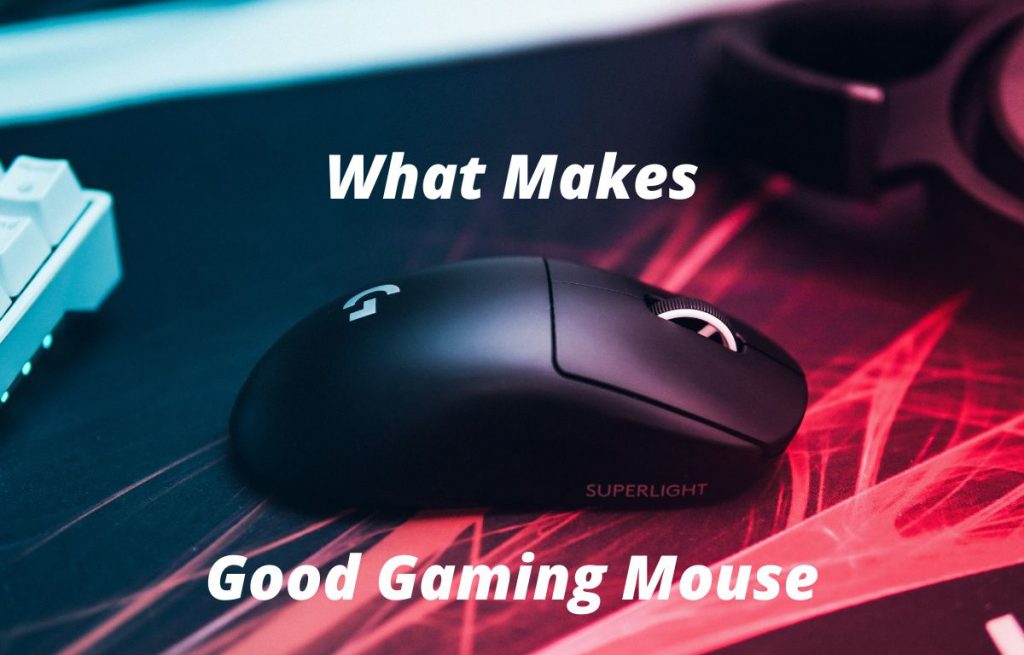 A mouse is a popular peripheral in the gaming community. It's one of the first accessories which people invest in, especially e-sport professionals and those deciding to build a beast gaming setup.

Your skills won't make much of a difference if your mouse does not convert your aiming prowess into accurate precision, leading to missed shots, rounds, and eventually the game.

Therefore, for a mouse to excel at gaming, it should have a flawless sensor, thus causing no jittering.
You will want the sensor to move your cursor exactly as you're moving your mouse on your pad, even your imperfections.
While most things are subjective, several traits such as build quality, durability, and button performance are objective and hence, cannot be undermined, And if we talk about size, shape, and features, it all depends on the preference of an individual.
You can also find the best gaming mouse holding techniques here!
Top 5 Mice for Competitive Gaming
1. Logitech G Pro Wireless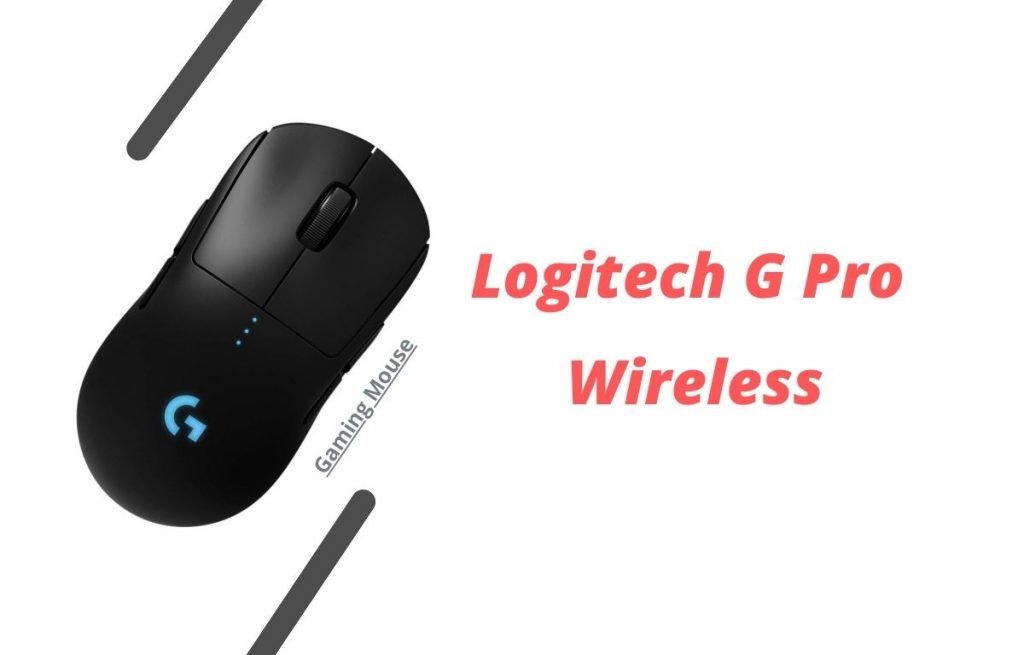 Kicking things off with a mouse that needs no introduction, The Logitech G Pro Wireless is a flagship mouse crafted for professional gaming. It is relatively lightweight (80 Gm) with an ambidextrous shape.
The Standard To Beat
Logitech has dedicated everything to making this mouse almost perfect. With its flawless wireless technology, great feeling clicks, amazing build quality, and being lightweight, it's hard to ignore it.

Meticulously designed to meet the needs of every pro gamer and packed with features, it certainly is packed with everything a gaming enthusiast wishes for. It is one of the best gaming mice of all time, and even professionals agree on this.
The new pinnacle of technology
G Pro Wireless is the best when it comes to technology. It also features Logitech's infamous HERO(High-Efficiency Rated Optical) Sensor, so you won't have to worry about losing connection or evidencing a lag either.
2. Razer DeathAdder V2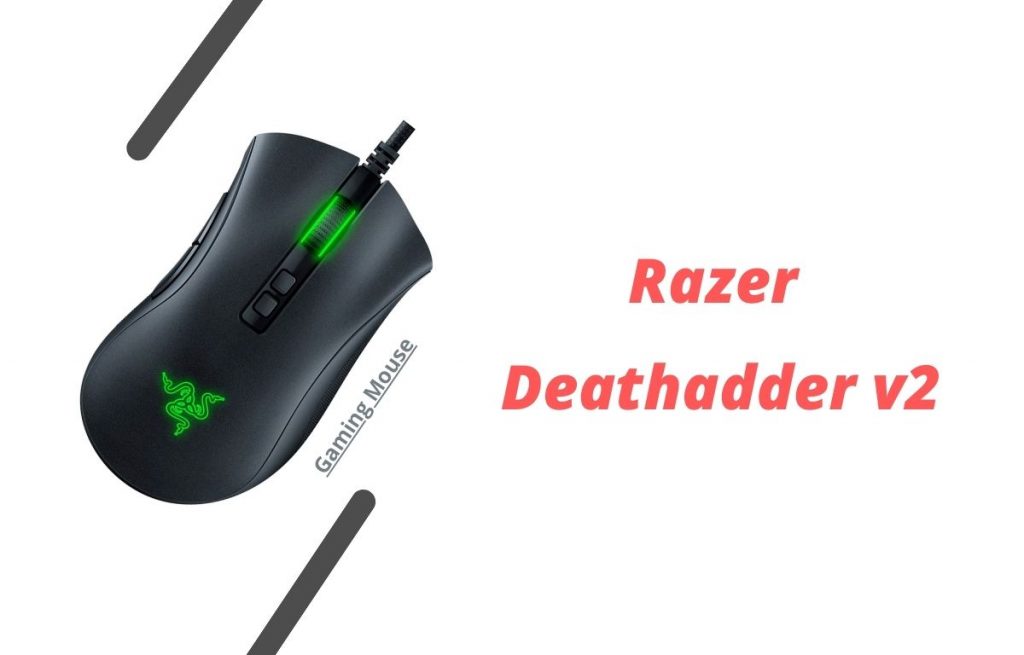 Razer DeathAdder V2 is an improvement of DeathAdder's proven design. It is probably one of the most recognizable gaming mice on our list. With its enhanced sensors, durable design, and relatively less weight than the previous versions, the DeathAdder V2 seems like a pretty good choice.
Specifications
V2 is equipped with an optical sensor and an ergonomic design usually suitable for right-handed users. It has a great shape for palm or claw grip.

With only 82 gm in weight, it is relatively lighter and would provide a smooth experience for gamers. With a DPI of 20000 and 6 buttons to customize according to your needs. Best with mouse sensitivity feature.

Razer DeathAdder V2 is a promising and reliable mouse to elevate your gaming experience.
Reasons to buy
If you are looking for a mouse that supports a variety of hand sizes or if you are a palm or claw grip gamer, then you should go with DeathAdder V2.

Furthermore, it is packed with one of the best sensors to alleviate any lag or response time issues which makes it one of the popular choices for competitive gaming.
3. Zowie EC Series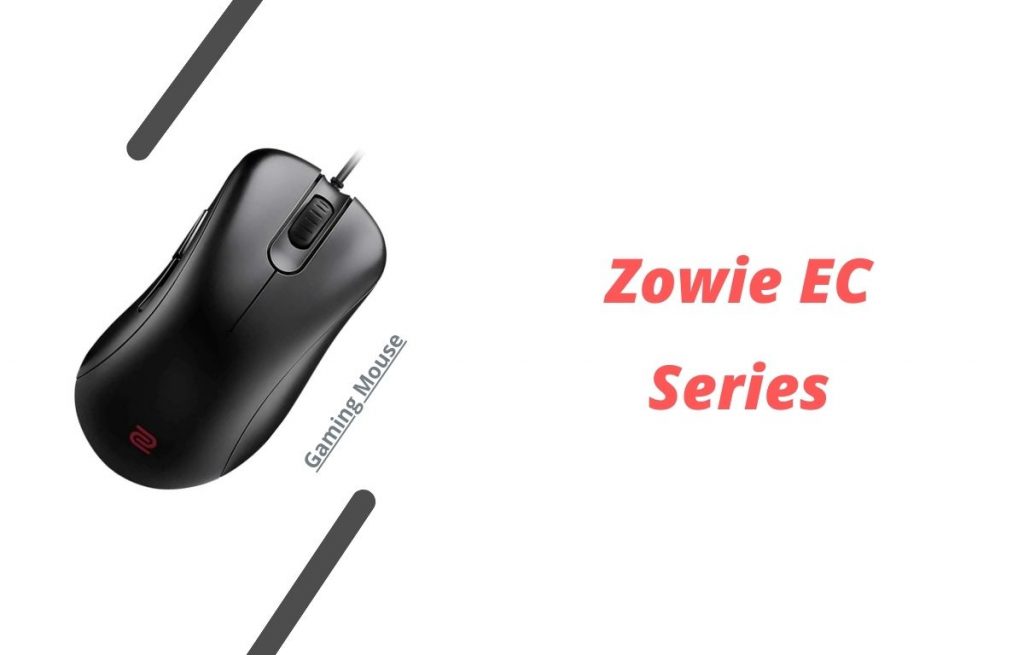 Famous for delivering an excellent gameplay experience, particularly in FPS Games, the Zowie EC series is filled with useful: features and a stylish design.

Zowie EC has a reliable build quality that complements its driverless experience, which is why many professionals still prefer this mouse over its rivals.
Made For FPS Games
If there is any gaming mouse built for FPS games, then it is Zowie EC Series. It successfully delivers when it comes to faster response times and less weight to drag, which is very crucial in FPS games, as even a minor delay can be the difference between winning or getting your head torn out.

So if you are looking for a mouse that would prove useful in FPS games, then Zowie EC is here for you.
4. Logitech G203 Lightsync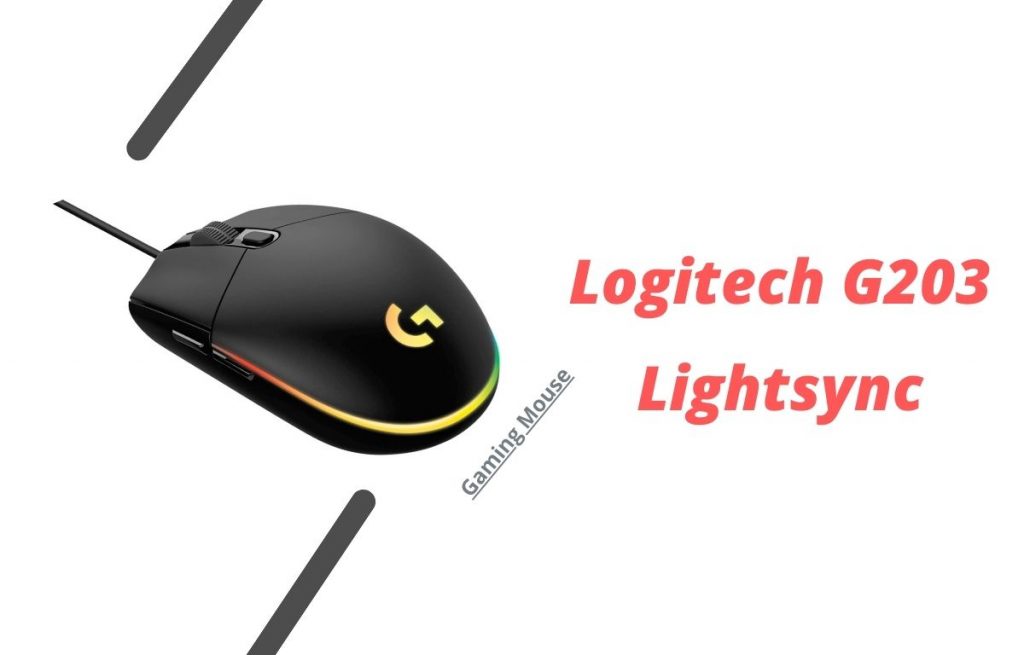 There are plenty of affordable mouses available in the market, but none that embarks the confidence like Logitech G203 Light sync. It delivers an all-around performance in a sleek and compact-shaped design.

Rated Around 8000 DPI, it also got switches to facilitate fast response, leading to smoother performance.

The three-zone RGB lighting gives it an aesthetic look. It is a great choice for those looking for an affordable mouse with a decent performance.
5. Razer Naga Pro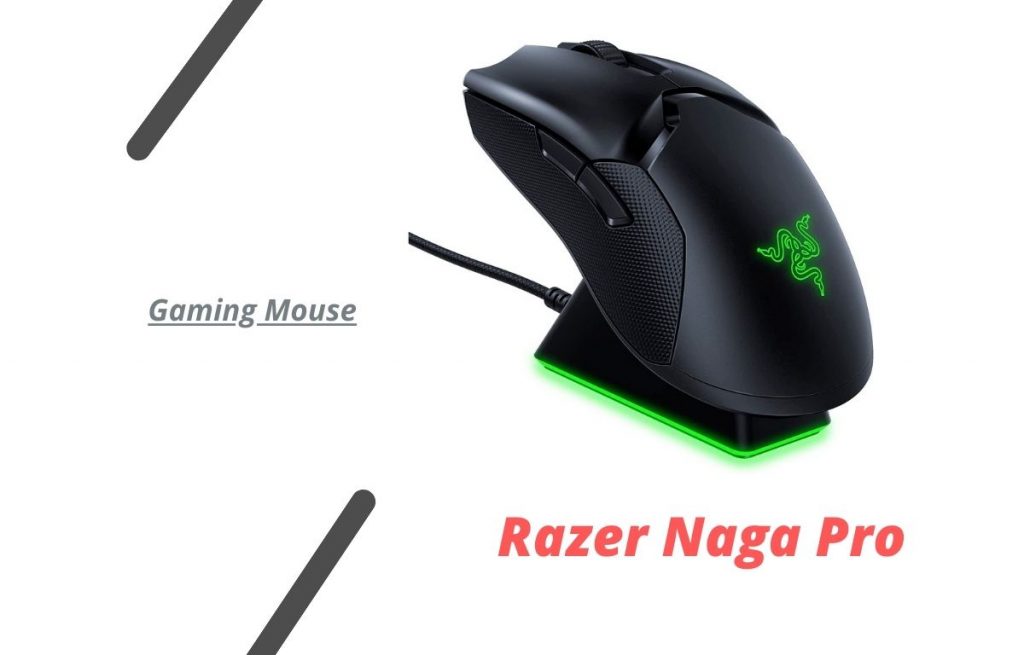 Razer Naga Pro is a compact yet comfortable mouse with a high-quality sensor that provides a smooth and stable performance. It also comes with three interchangeable grips with buttons to customize according to your requirements.

It is, however, slightly small and is not suitable for players with large hands. Razer Pro is perfect for general use or while playing MOBAs or MMOs. It is also important to note that Naga Pro is for right-handed players. This mouse is also effective for gamers who use the Drag Clicking Technique while shooting.
Gamers can also test their mouse dragging capacity at this Mouse Drag Test tool from cpstest.org. Use this Razer Naga Pro for drag test.
Windows Mouse Settings
To unlock the hidden potential of your gaming mouse: it is suggested to change your windows mouse settings to optimize your mouse.

One can find these settings in the control panel. Given below are some settings you can tweak to utilize the full potential of your gaming mouse.
1. Pointer Speed
Once you have opened the mouse settings on the top of the page, you will see the pointers tab. Search for the 'Motion" category there you can see the default pointer speed, which is somewhat in the middle of an eleven-notch pointer.

If you need 100% accuracy, then you can set the pointer speed at 6.

However, if you want to increase your pointer speed without compromising on the 100% accuracy, then you may need to change the mouse DPI instead.
2. Mouse Acceleration Is Bad!!
In the absence of mouse acceleration, your cursor would move an exact distance for every inch you move your mouse.

For instance, if you move your mouse 2 inches, then your cursor would also tend to move 2 inches on the screen.

This is vital in competitive games and therefore, most pro players emphasize that mouse acceleration is bad for gaming as it restricts the speed you can make exact movements. Mouse acceleration can limit your speed to a certain extent.
3. Enhance Pointer Precision
This option is by default. You should un-tick this option to disable the mouse acceleration discussed above.
Mouse Speed
Once you have tweaked your mouse settings, it is time to find the perfect mouse speed for you.
Start by adjusting the speed to a point you are comfortable with.
In This way, you will get used to the faster mouse speeds which would prove helpful in improving your response time in games.
4. Change your DPI
Changing your DPI is an effective way of adjusting your mouse speed. The majority of the gaming mice come with adjustable DPI settings which you can customize according to your wants with the help of special software that comes with your mouse or even through buttons in your mouse sometimes.
What is DPI?
DPI is a short form for Dots Per Inch. In the language of computers, one inch generally resembles one pixel. DPI Denotes how many pixels your cursor would move for the inch your mouse moves. Higher the DPI, the higher the speed of your cursor.
Starting Point
A good speed, to begin with, would be one inch of your vertical mouse from the top to the bottom of the screen.

To achieve this, you would need to set your DPI equal to the vertical resolution of your display.

For instance, if you are using a 1080p monitor, then 1200 DPI is where you should begin with. If you switch to a higher resolution, then you would need to increase your sensitivity to obtain the required speed.
Preference
This depends on your liking. But we would suggest you set your mouse to a high preference to deliver faster speeds. The same is the case with DPI.
No DPI settings are best. everyone it all depends on your choices. It would take you a while to figure out what mouse settings would work best for you.
Which is best: Fast or Slow?
Pretty easy to answer as now you know the technicalities involved. As you know, the higher the DPI, the less you would require to move your mouse, which makes it easier to make small and accurate movements.
The best thing to do would be the trial-and-error method to find out what feels more comfortable to you. If you feel like you don't have enough speed, then increase it. It will take a while but will be worth it once you find your ideal settings.
Pointing Rate
What exactly is a pointing rate?
The pointing rate denotes how frequently your mouse reports your movement to your system. The higher the pointing rate, the less mouse lag you will face, and your movements would be more accurate.
A no-gaming mouse has a default pointing rate of 125 Hz.
Which pointing rate is best?
The higher the pointing rate, the better it would be for you. We would recommend opting for a gaming mouse having a pointing rate of 1000 Hz, which would improve your accuracy and the response time, especially in competitive games.
Things that help you become a pro!
Here we have discussed some of the small details which will help you game like a professional and would upscale your skills, which would prove vital in competitive games.
Surface
The surface on which you put on the mouse makes a huge difference in your ability to aim. This can ultimately make or break your chances of winning the fierce rounds.

Even if your mouse seems to provide a decent performance on a particular surface, that does not mean it is perfectly tracking the way it should, thus you should always use a surface that brings the best of your mouse while you grind on the battlefield.
Go for finer detail
A finer detailed surface allows your mouse to grab more accurate details of your mouse readings. A finer surface allows you to play with more accuracy and precision.
Your gaming experience would be more exciting than usual. It is generally harder to track mouse readings if the surface is less detailed.
Reflections will cause hindrance
Try to avoid surfaces that render reflections that might distract you. Glossy surfaces never make the best surface, thus it is better to avoid them.
Furthermore, optical mouses have a tough time on reflective surfaces. They do not track as well as they do on a matte surface.
Consistency means accuracy
It is better to have a surface that is regular or consistent. for instance, if your surface is rough on one side while smooth on the other, the mouse would not be able to glide properly.
If it happens, then your mouse would struggle to make better movements.
Surface gives speed
Most gaming professionals prefer a smooth surface for better speed and accuracy. They prefer surfaces with little or no resistance to boost their response rates.
If you use a heavier mouse, then it is recommended that you opt for a faster surface to compensate for the weight.