When we are talking about the games and the gamers, the gamers are very specific about their gaming probs. PC gamers are very particular about their gaming accessories.
Talking about the mouse, professional gamers are very attached to their gaming mouse.
They are very selective when it comes to choosing a mouse for playing. If you are a gamer with large hands so, it is very difficult to find the best gaming mice for large hands. So, we are here to help you and give you the best options.
The gaming mouses are not built for everyone, they are also different in their look and sizes. If anyone uses a large mouse as compared to his/her hands, they will face problems while playing and the same problems have been faced by the large hands with the small mouse.
Experts always recommend their audience take a click speed test before entering into any game with their new gaming mouse.
You can find below the fine mice for gaming used by large hands. Selection depends on your choice. After choosing the best for yourself you should also learn about how to hold a gaming mouse?
List of Various Gaming Mice For Large Hands
1. Logitech G-903
Logitech G-903 is a light-speed gaming mouse having a hero sensor. It comprises Hero 25k and with this, the light speed gaming reaches almost a different level. With the advanced Hero 25 k sensor, you have performance as well as efficiency that is beyond comparison.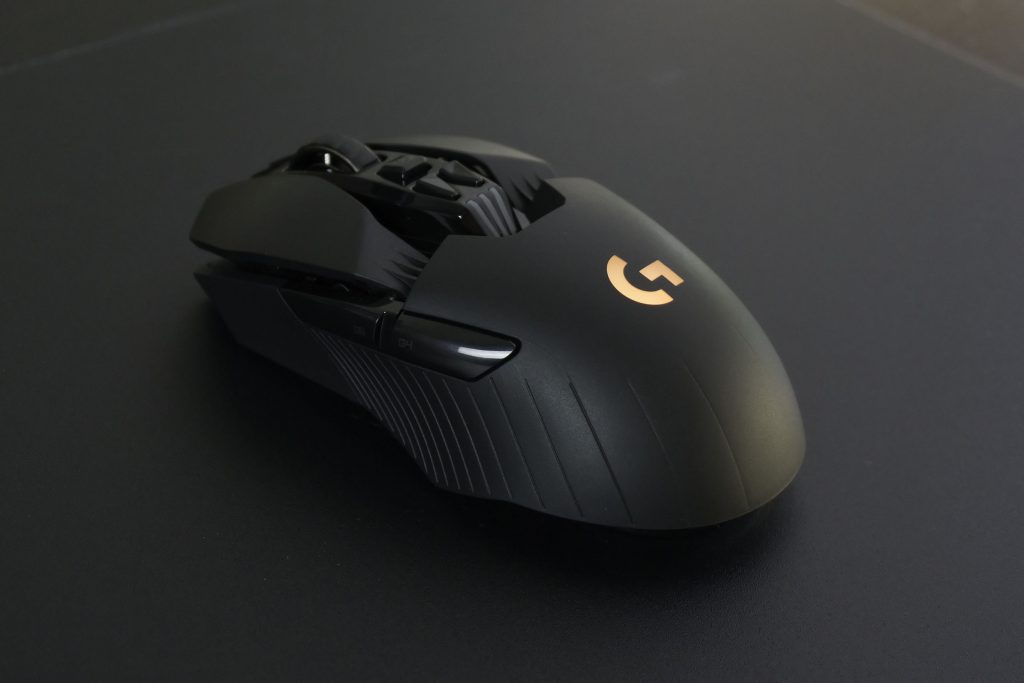 You also have the option to add the powerplay for the continuous wireless charging and also have the precise lightspeed loadout.
With the Hero 25k sensor, you have precision as well as performance that is beyond comparison and it also comprises 1:1 tracking and 25,600 max DPI — plus zero smoothings, filtering, or acceleration. HERO 25K provides 10x the power efficiency of the old generation sensor, providing enhanced battery life as well as lessened weight.
It comprises lightspeed wireless technology that gives you the prograde 1 ms report rate and there are no comparisons on the battery life or weight.
The highest esports professionals in the world select LIGHTSPEED for the responsiveness, performance as well as connectivity that is trustworthy.
Hero 25K is known for its super efficiency and provides you with an amazing battery life that lasts till gameplay of 140 hours.
This is six times the battery life if you compare it with the previous generation G-903. With this mouse, you have the option of endless gameplay.
With the Power-play wireless charging system, you can keep the G-903 and other compatible G mice charged during both rest as well as play.
2. BenQ ZOWIE EC1
It has an ergonomic design solely for right-handed users. That provides users with a room with wide space for wrist movements. The shape of the right-hand side of the mouse is finely rounded. It permits the fingertips of the user to hold and cover the mouse for smooth movements.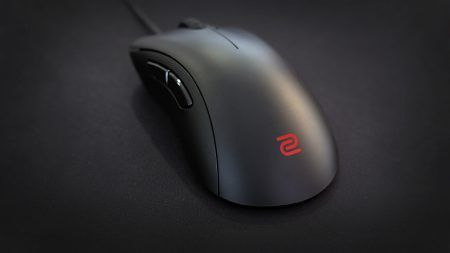 The glossy editions are made for gamers who prefer the grip as well as the feeling that the glossy surface provides. EC Series has two sizes for fulfilling multiple needs.
These types of computer mice are specially made up for aiming games. But, you need to do regular practicing with aim training games.
Features
Ergonomic right-handed design for extra comfort
Plug and Play (No drivers needed)
400 / 800 / 1600 / 3200 DPI adjustment
Adjustable USB report rate 125 / 500 / 1000 Hz
Perfect lift-off distance
Operating system: Win2000/XP/VISTA/7/8/10; Mac OS X v10.2
Specification
DPI: 400 / 800 / 1600 / 3200
USB: USB 2.0 / 3.0 Plug & Play
Buttons: 5 buttons
Cable Length: 2m / 6,6 ft
Report Rate: 125 / 500 / 1000 Hz
Size: Large
Design: Ergonomic
3. SteelSeries Rival 310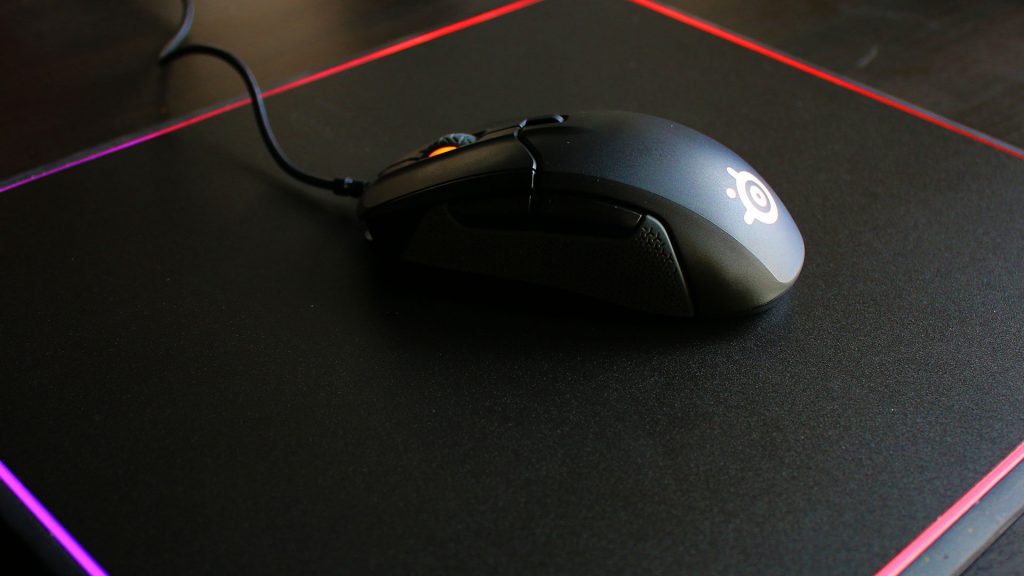 Features
The world's first 1 to 1 esports sensor
Distinct split-trigger mouse button design
Omron mechanical switches 50 million click
The ergonomic right-handed design has pure silicone side grips
1. World's First True 1 to 1 Esports Sensor
SteelSeries TrueMove3 sensor technology has true 1-to-1 tracking for ultra-low latency as well as pinpoint accuracy.
2. Distinct Split-Trigger Buttons
It features leading industry-guaranteed 50-million click mechanical switches solely designed with Omron. The distinct split-trigger buttons provide durability that lasts long apart from a quick and frequent click feel.
3. Comfort to Fullest
The ergonomic right-handed design provides balance as well as the speed with multiple grip styles. First, of its type pure silicone side grips provide comfort and grip of an extraordinary level.
4. Fine Performance
A strong 32-bit ARM processor provides low-latency performance and permits you to save CPI settings, button remapping, as well as lighting effects on-board. This is for software-free use at LAN events as well as tournaments.
5. The First True Esport Gaming Sensor
TrueMove3 is a 12,000 CPI, 350 IPS optical sensor made solely with industry leader PixArt. Rather than focus on CPI alone, TrueMove3 was engineered for pure 1-to-1 tracking. Going a particular distance on a mousepad results in a similar exact distance on screen, without the introduction of latency, interpolation, or any impact on jitter reduction.
6. Materials Matter
The Rival 310 has several firsts for a gaming mouse. To achieve its lightweight of just 88.3g, each material for Rival 310 was precisely designed for functionality, weight reduction, as well as extreme durability.
7. Ergonomic Design
Each area of the Rival 310 design fulfills esports players' demands for comfort. Whether you need a claw grip or a palm grip, the shape provides satisfying comfort for intense gaming sessions that last for long periods.
8. Split-Trigger Buttons
While many mice make use of a single piece of plastic from front to back, the Rival 310 has an exclusive split-trigger button design, initially introduced in the flagship Rival 700 gaming mouse. Splitting the triggers gives excellent click force as well as a consistent feel at the time of burst firing, speedy presses, or holds.
This type of gaming mouse is typically used by Minecraft gamers. In Minecraft, we all know, how much click speed plays a crucial role. Many users focus on clicks so that they everyday practice with the kohi click test. As we all know Kohi is the name of the Minecraft server. And the kohi click test is meant only for Minecraft players.
4. Razer Basilisk X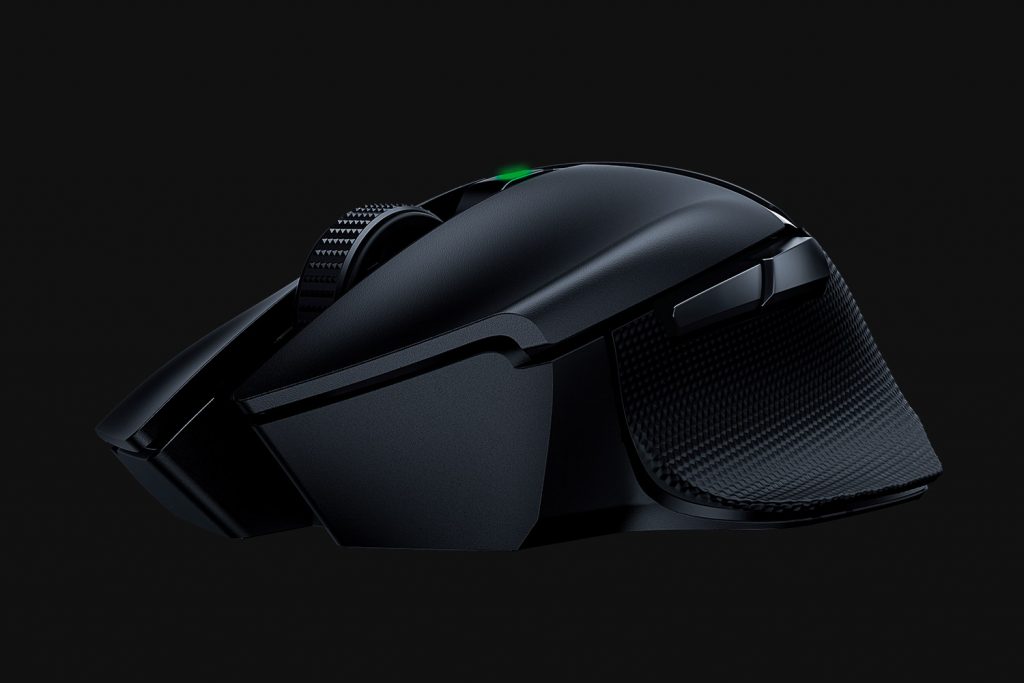 Razer hyperspeed wireless is 5% faster compared to any other available wireless technology, you will not realize that you are gaming with a wireless mouse because of its high-speed transmission, lowest click latency, as well as the seamless frequency that switches in the noisiest, data-saturated environments.
As an advantage of its dual-mode design, you can switch to a Bluetooth connection associated with it for added battery life. When it is in Bluetooth mode, the Razer Basilisk X HyperSpeed is fine for up to 450 hours. For gaming, if you use its Razer HyperSpeed Wireless, it allows you to credit on its ultra-fast performance for 285 hours.
And these types of mice are specially designed for the Idle Clicking Games. You can create your records with this Razer Basilisk X gaming mouse. Cookie clicker is one of the best idle clicking games that is followed by many users to kill their extra time.
5. Logitech G502
G502 has one of the most accurate gaming sensors developed by Logitech ever with a ground-up architecture and next-gen precision. It also has the fastest frame processing rate.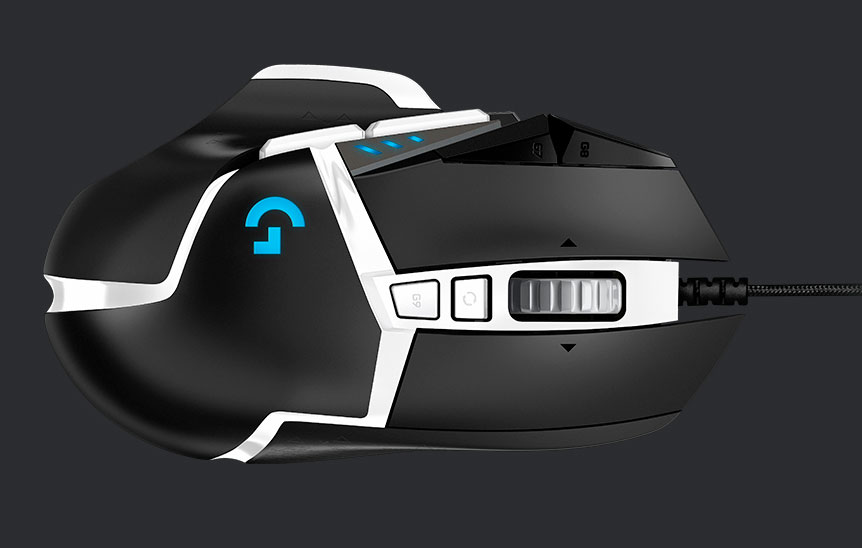 Features
1. HERO 16K SENSOR
HERO is the perfect gaming sensor ever with next-gen accuracy and a ground-up architecture. With the quickest frame rate processing yet, HERO has the capability of 400 IPS across the 100 – 16,000 DPI range with nill smoothing, filtering, or acceleration.
HERO gives competition-level precision as well as consistent responsiveness ever. Ensure to customize as well as tune the DPI settings by making use of Logitech Gaming Software (LGS).
2. 11 PROGRAMMABLE BUTTONS
Make use of Logitech Gaming Software for programming favorite commands as well as macros to each of the eleven buttons. You have all things at your fingertips. Save up to five distinct profiles directly to the mouse to take settings anywhere.
3. TUNABLE WEIGHT
It provides fine-tune mouse feel for the advantage. Five 3.6g weights are associated with G502 HERO and you can configure in front, rear, left, right as well as center-weighted configurations.
Experiment with the alignment as well as balance to trace the sweet spot for optimizing the gaming performance.
4. LIGHTSYNC RGB
LIGHTSYNC technology is an advanced RGB and you can drive this by games, audio, or the screen for delivering an immersive RGB experience ever.
Choose from a wide spectrum of around 16.8 million colors as well as synchronize lighting animations plus effects with other Logitech G gadgets. Customize it fast and easily by making use of Logitech Gaming Software.
5. Game Ready Details
Apart from the core performance as well as personalization features, various details were carefully engineered as well as designed.
Look to primary buttons having mechanical switches rated to 50 million clicks, braided cable with a hook as well as loop cable tie, rubberized side grips, magnetic weight-cavity door, and much more.
Physical Specifications
Height: 132 mm
Width: 75 mm
Depth: 40 mm
Weight: 121 g, mouse only
Optional extra weights: up to 18g (5×3.6g)
Cable length: 2.10 m
6. Ajazz AJ52
Ajazz AJ52 has been excelling into a peripheral brand for its industry intuition and multiple years of experience. Ajazz AJ52 focuses on design in eSports products. Through a thorough understanding between games and gamers, Ajazz provides gaming peripherals having a high performance-price ratio apart from the capability of professional eSports gaming use.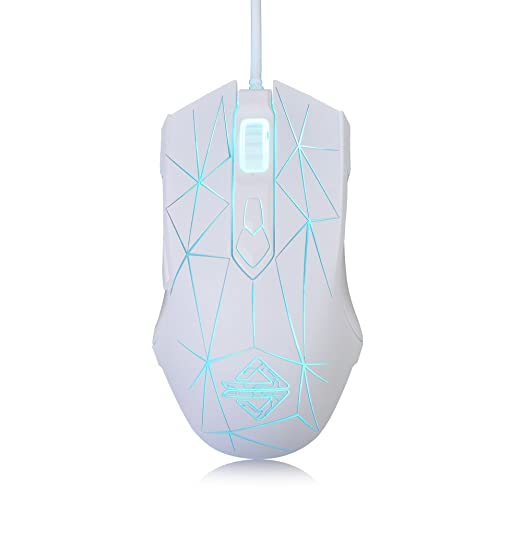 Features
RGB BACKLIGHT: 7 RGB Backlit Mode, adjust the DPI to fix different mode.
7 DPI SETTING: Adjustable DPI 750/1000/1250/1500/1750/2000/2500.
DURABILITY: top-level UV coating technics that endows the mouse with long-lasting virtue. Mouse Budge to 20 million times.
COMFORTABLE: Advanced technology, Artisan's mind, Superb quality. Provides the finest mouse feel.
BROAD COMPATIBILITY: Plug and play. Fine for games, also well suited for office as well as daily use. Adjusts with Windows XP 7/8/10 Mac OS Linux.
7. Corsair Scimitar Pro RGB
The SCIMITAR PRO RGB gaming mouse excels your game with its custom 16000 DPI optical sensor, on-board profile storage along with hardware macro playback as well as pro-proven Key Slider macro-button control system.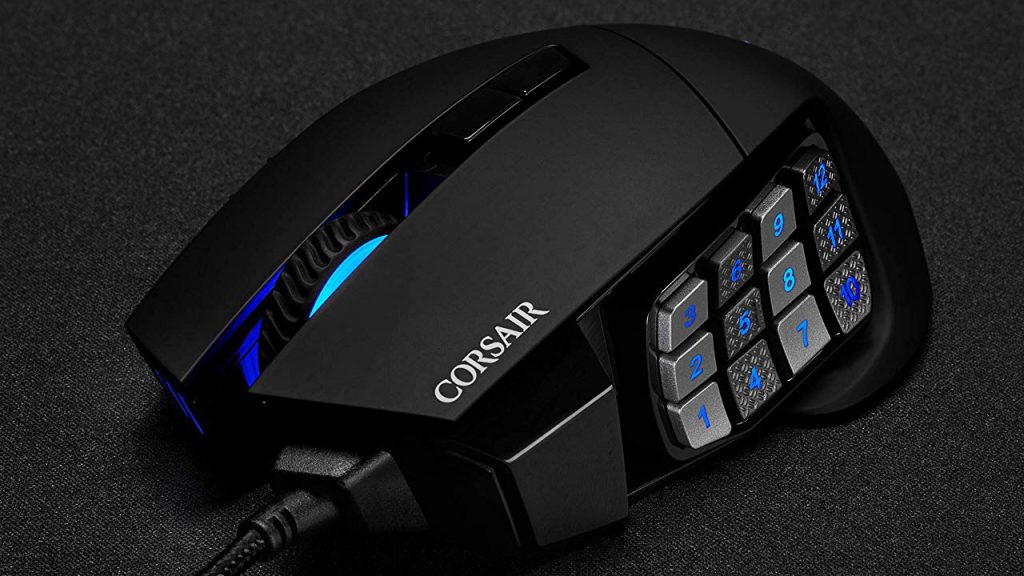 Adjust to button positions to 8mm and safely lock these into place with the help of a patent-pending macro control system keeping each key within the reach for playstyle. Textured side button keycaps increase grip as well as a feel for consistent, tactile feedback plus precision control.
The 12 mechanical side buttons are mainly designed to pro-player specifications for tactile feedback as well as precise actuation. Textured side button keycaps give increased grip as well as feel.
8. Zowie EC1 gaming mouse
The New EC Series is in two sizes for fulfilling different needs. By feedback from players and fans, Zowie had added the big mouse feet to the EC Series.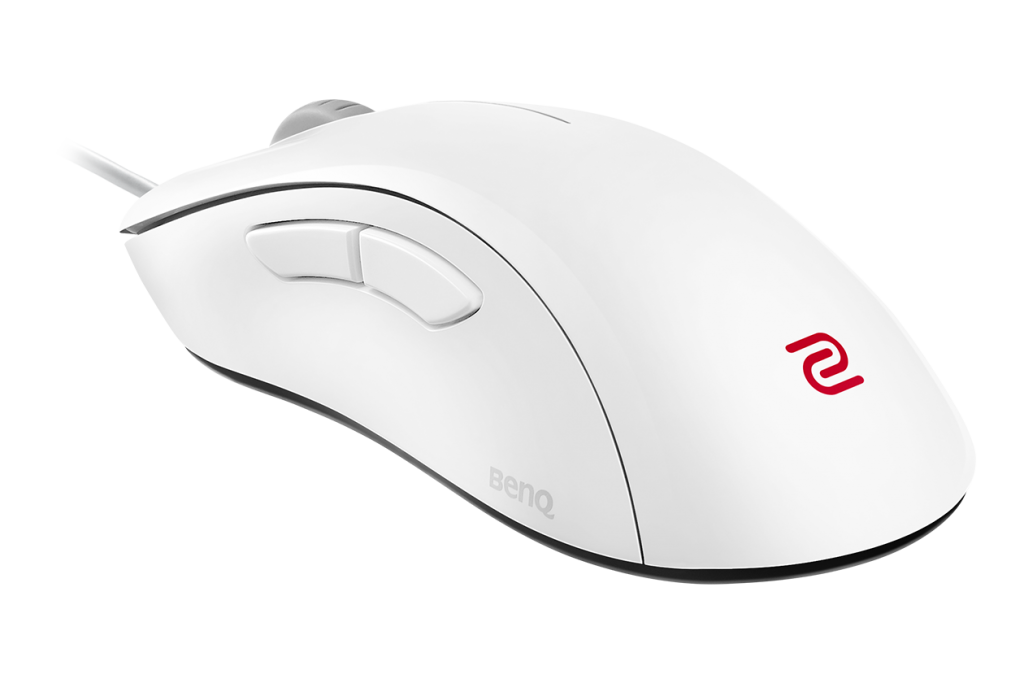 The difference between EC and EC-B series, are principally the mouse feet, providing precise overall traction as well as tracking/gliding feeling. The ergonomic design is mainly for right-handed users. It provides users a wider room for wrist movements.
The design of the right side of the mouse is well-rounded. It permits the fingertips of the user to hold and cover the mouse for smooth movement.
9. SteelSeries Rival 710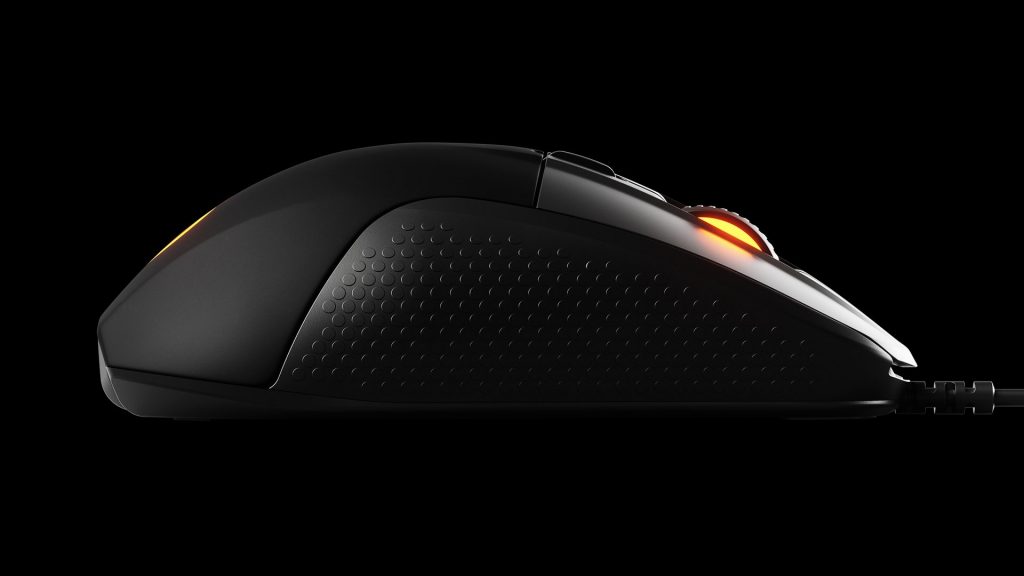 Following are the associated specifications with RIVAL 710:
OLED screen for on-the-fly in-game stats as well as important notifications
Tactile alerts notify when the ultimate is ready or the health is low
TrueMove3 optical sensor provides pure tracking as well as crystal clear accuracy
Swappable modular parts for performance as well as customization
Split-trigger 60-million click mechanical switches provide the finest clicks when it comes to gaming
10. Razer Basilisk
Take the FPS skills to altogether another level with the Razer Basilisk. It has the most advanced optical sensor and comes with features like customizing scroll wheel resistance as well as a detachable DPI clutch, the Razer Basilisk is among the finest FPS mouse.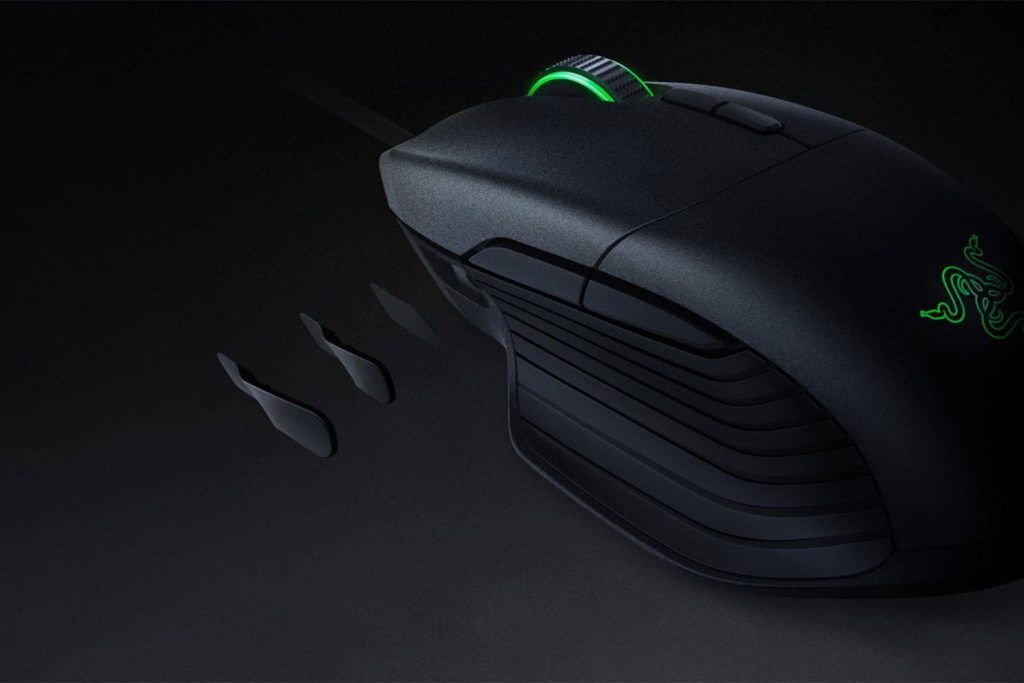 The Razer Basilisk has a dial that permits you to tweak the resistive power of the scroll wheel. With the personalized sensitivity, you can accurately do bunny hops, weapon selects, zeroing, as well as other actions where the scroll wheel is involved.
FAQ (Frequently Asked Questions)
1. How can I measure my hand size to choose the right mouse?
– Make use of a tape measure or a ruler, measure from the wrist base (the wrist crease appears when you bend the wrist in the direction yourself) to the topmost part of the middle finger. If it measures 15cm or lower, you are well suited for the small ergonomic mouse. Also, you can search for the specific best gaming mouse for large hands.
2. Should I consider an ergonomic mouse?
– Go for an ergonomic mouse that can be used with both hands. This is more important if you are diagnosed with an injury like Carpal Tunnel Syndrome. Select an ergonomic mouse that permits the hand to take a neutral position of both the hand and wrist.
3. What are the advantages of an ergonomic design?
– Ergonomics excels the productivity. The best ergonomic methods will often improve productivity. By designing a job for permitting posture, less exertion, fewer motions, as well as better heights plus reaches, the workstation becomes extra fruitful.
4. How can I measure my hand size to choose the right mouse?
– The initial step in selecting the perfect gaming mouse is to look at the size of the mouse- hand. Measure the length (palm as well as fingers combined) plus the palm width to trace out whether the hand falls into the large, medium, or small category.